HART Retirement Billing Spreadsheet Training
On Behalf of the HART Trustees & your dedicated HART Team
Offering Plan Sponsor Retirement Education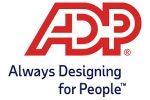 Hello Participating HART Agencies,
Do you ever need help, want to refresh your knowledge or want to learn more about your billing spreadsheet?
We are pleased to bring you something new and exciting to help you in your role as a Participating HART Agency Administrator. Click on the button below to watch short videos, each focusing on one specific topic around the billing spreadsheet. This provides you with options on how you want to approach learning.
Video topics include:
Billing Spreadsheet Overview
Adding a New Hire
Increasing Contributions
Loan Information
Leave of Absence
There is one easy to use link for all content: 
Once you open, you can listen to full content or select the topic by selecting the chapter on the right top box.
If you have any questions, or if we may be of help in any way, please let us know. We can be reached at
1-800-798-2044
, extension 2, or 3. Or by email:
jamie.gardner@adp.com
, or
david.frye@adp.com
. On behalf of the HART Board of Trustees, your dedicated HART Team at ADP Retirement Services is honored to serve you.