HART Governing Board of Trustees, Executive Director & Marketing Director
The Plan Trustees, who serve without pay and must be active participants in the Plan, are listed below with information on the Administrators of the Plan:
Jim Coleman
Chair of the HART Board of Trustees. Jim has served as Executive Director of the Camden Housing Authority, Camden, Arkansas for since 1984. He has served as President of the Arkansas Chapter of NAHRO, President of Southwest NAHRO and on the NAHRO Board of Governors. He has served on the HART Board since June 1998.
Wavid C. Wray
Vice Chair of the HART Board of Trustees. Deputy Executive Director – Financial Services for the Louisville Metro Housing Authority, Louisville, Kentucky. He has served as Chief Financial Officer for since 1977, and prior to employment with the Louisville Housing Authority, worked in Corporate Finance for Chevron USA. He has served on the HART Board since August 1990.
Tina Akers Brown
Chief Executive Officer of the Greensboro Housing Authority, Greensboro, North Carolina. She began working there in 1996 and has served as the Chief Executive Officer since 2001. Prior to going to Greensboro, she served as Executive Director at the Fairmont and Morgantown Housing Authorities in West Virginia where she began working in 1985. She has served as President of the West Virginia Association of Housing Agencies, Southeastern Regional Council of NAHRO and on the NAHRO Board of Governors for 14 years. Tina has served on the HART Board since 2005.
Greg Price
Executive Director of the Greater Gadsden Housing Authority, Gadsden, Alabama. He has served as Executive Director of the Gadsden Housing Authority since June 2016. Prior to his employment with the Gadsden Housing Authority, Greg worked for the Department of Housing and Urban Development for 29 years as a Management Specialist and the last few years as a Division Director in the Birmingham Office of Public Housing.
Beryl R. Pitre
Executive Director of the Housing Authority of Lafourche Parish, Raceland, Louisiana. She began working with the Authority in 1974 and has served as the Executive Director of the Authority since 1984. She has served as President of the Louisiana Housing Council and is currently a Trustee of the Louisiana Housing Council Insurance Program Board since May 2007.
Denise Marie Roper, Ph.D.
Human Resources Director at Knoxville's Community Development Corporation (KCDC), Knoxville, Tennessee. Denise has been employed by KCDC since 1998. She has been responsible for administration of the HART retirement plan at KCDC since her hire. Denise is certified by the Society for Human Resources Management as a Senior Certified Professional (SHRM-SCP) in Human Resources (SPHR) by the HR Certification Institute. Prior to employment at KCDC, Denise worked in Civil Service and Risk Management at the City of Knoxville.
Angela Strickland
Executive Director of the Brunswick Housing Authority, Brunswick, Georgia. She has been employed by BHA since 1987 and has held a number of different positions within the organization. She also serves on the Board of Georgia Housing Authorities Risk Retention Pool, Inc, several SERC committees, as well as serving on several committees including being an officer with the Georgia Association of Housing and Redevelopment Agencies (GAHRA) including Past President of the association. She has served on the HART Board since 2015.
Matt Moran
Joined the HART Board of Trustees in 2016. He has been the Executive Director of the Housing Authority of Joplin, Missouri since 2004. Before coming to the Housing Authority, he managed the City of Joplin's Community Development Block Grant program. He has served as President of the Missouri Chapter of NAHRO, and has been a Director on the Board for the Missouri Housing Authorities Property & Casualty Inc. insurance pool since 2009.
Ed Johnston, C.P.A
Executive Director of the Housing Agency Retirement Trust and has been with HART since 2009. Ed is a Certified Public Accountant and brings more than 18 years of retirement and financial services expertise to HART. Prior to working with HART, Ed was a Director of Client Service at ADP, one of the leading financial record keepers in the country. While Ed also spent three years as Consultant for defined contribution plans for Mercer, a firm offering retirement and custodial services to individuals and businesses.

The Plan Administrator is Mercer. Mercer is the world's largest employee benefits, compensation and human resources consulting firm. Their sister company, Mercer Investment Consulting, Inc. is one of the largest and most respected purveyors of investment consulting services in the world. Mercer Investment Consulting provides consulting services to the Trustees relative to the fixed income investments. Since inception of the Plan, Mercer or one of their merging partners has served as the Plan Administrator and provided investment consulting services to HART. Mercer is a wholly owned subsidiary of Marsh and McLennan Companies, Inc., which was founded in 1887.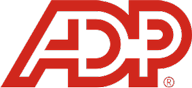 ADP Retirement Services was founded in 1949 as a payroll processing business. ADP has evolved into the leader in payroll processing, and, a multifaceted corporation, including global currency and securities trading. William M. Mercer and ADP formed an alliance over eight years ago, at which time ADP assumed the responsibilities of record keeping for HART and other benefit plans. The ADP employees that administer HART's plan have all been involved in the record keeping for HART for 24+ years, and, are known for the personal service that is provided to HART's participants. Clients on 6 continents now use ADP services. ADP Broker-Dealer, Inc. provides guidance and service to the Trustees as an Investment Consultant and in accordance with the adopted "Statement of Policy." They review the effectiveness of the current investment structure; provide a report semiannually as to the (1) performance for each investment fund, (2) narrative detailing how that performance was achieved; and (3) suggested action plans, as appropriate. The investment consultant conducts a search to (1) add an additional option to the portfolio, and/or (2) terminate one or more of the current investment options from use by HART. The consultant is also charged with bringing all pertinent investment-oriented information to the Trustees as he gains access to such information.